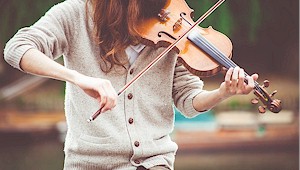 Student Information
The Festival is a wonderful opportunity to practice performing in front of groups. It also helps to encourage students to practice more diligently.
The 2023 Festival registration will open on January 2, 2023.
The 2023 Festival is on March 11th and is being sponsored by the American Heritage School in American Fork. You will be responsible to pick your own session time that is convenient for you AND YOUR ACCOMPANIST. Please Log In to your account.
Summary of Requirements for the Festival
Prepare and memorize 2 pieces of contrasting style. (Memorization for sonatas is not required.)
Time Limits:


Level 1&2 = 5 min.
Level 3&4 = 8 min.
Level 5&6 = 10 min.


If you need an accompanist, they MUST be for the date(s) of the festival. Click here to Find an Accompanist if you don't have one already.
Have a copy of your music to give to the Judges. Please number the measures!
We will print the judges' sheets this year. You will pick them up when you sign in at the Festival.
Students will perform in front of each other and must stay for their entire session. Sessions are divided by skill level and will be 50 minutes.
Your teacher must be registered with the Festival before you can register.
Once your teacher has registered either:

Register as new participant (if you have NEVER participated) OR
Log In (if you HAVE participated in the past)

Log In to your account to register your solo performance. You will need to submit a $20.00 non-refundable entry fee when you register your solo.
You may register for solos on more than one instrument. Each registration will require a separate fee.
Ensembles are registered by your Teacher.
ALL registrations must be complete and submitted by February 22nd!
Late registrations and schedule changes will be subject to additional fees.
What now?
More Information